Two unique types of 3D printing technologies were demonstrated by Dasyn.com at Maker Faire 2013, which has been held in National Museum of Emerging Science and Innovation near Daiba, Tokyo, on November 3 to 4. One of them is the natural-direction 3D printing technology and the other is the process-fluctuation-driven shape-creation technology.
The demonstrator was interviewed by the caster of the World Business Satellite (WBS), which is a business news program broadcasted by TV Tokyo, and a snapshot of the two printing processes were broadcasted in the WBS on November 4.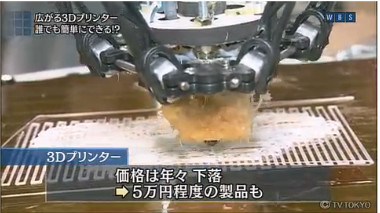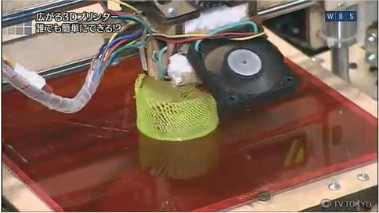 The detail will be reported by the demonstrator in his blog. However, this is a Japanese blog. Copies of the fryers distributed at Dasyn.com booth are available at his paper list site. However, they are also written in Japanese. English fryers will be available soon.